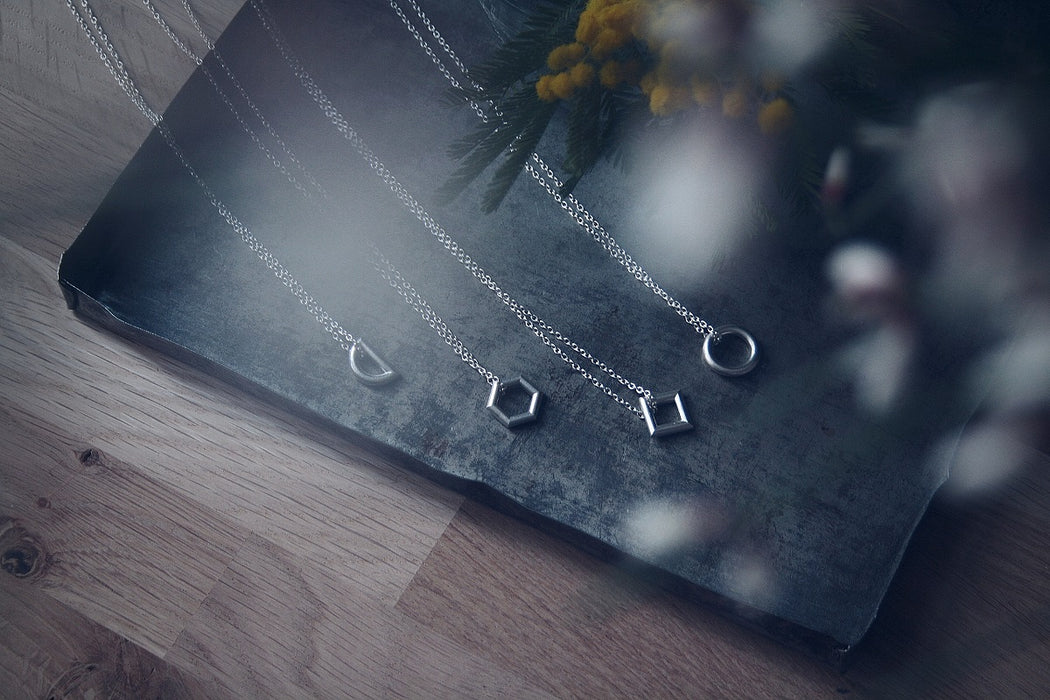 DIAMOND pendant
strength | purity | perfection | brilliance

The Geometry collection is a series of jewellery in the form of contemporary runes, inspired by Nordic mysticism. Every shape, stripped to the bare minimum, carries its own message of empowerment and inspiration.
Product details:
Minimalistic silver pendant in the signature frosted finish.

Seen in the photo second from the right.
925 silver
Size 15 x 15 mm with a 70 cm chain

Handmade in Finland
Gift wrapping available. Click here for more information.